A Beginner's Guide to Touch
A Beginner's Guide to Touch educates the audience about the importance of touch, the biology behind it, and the danger of touch deprivation. At the end of the booklet is a field journal that encourages the readers to touch things around them, focusing on how different tactility makes them feel.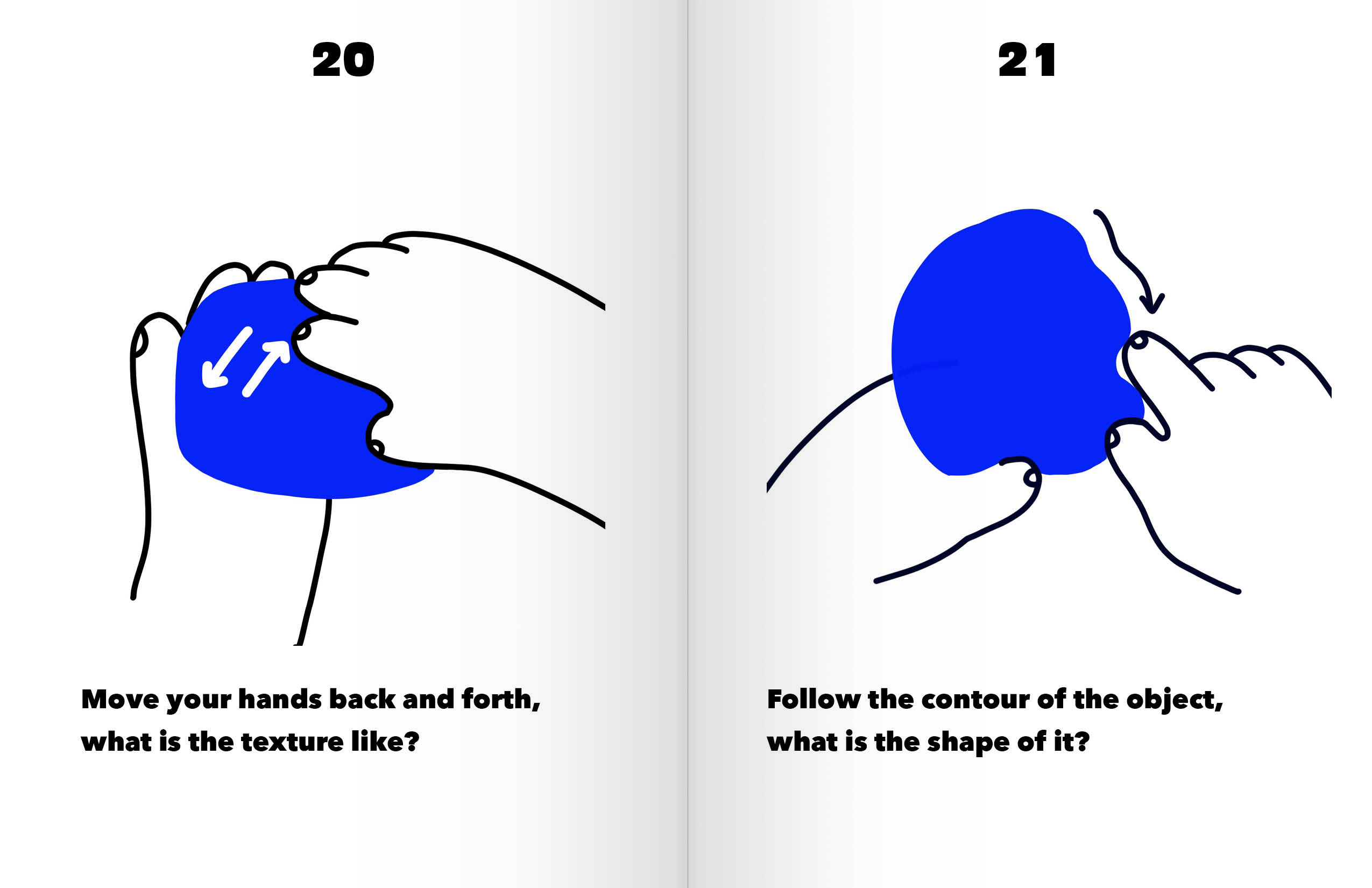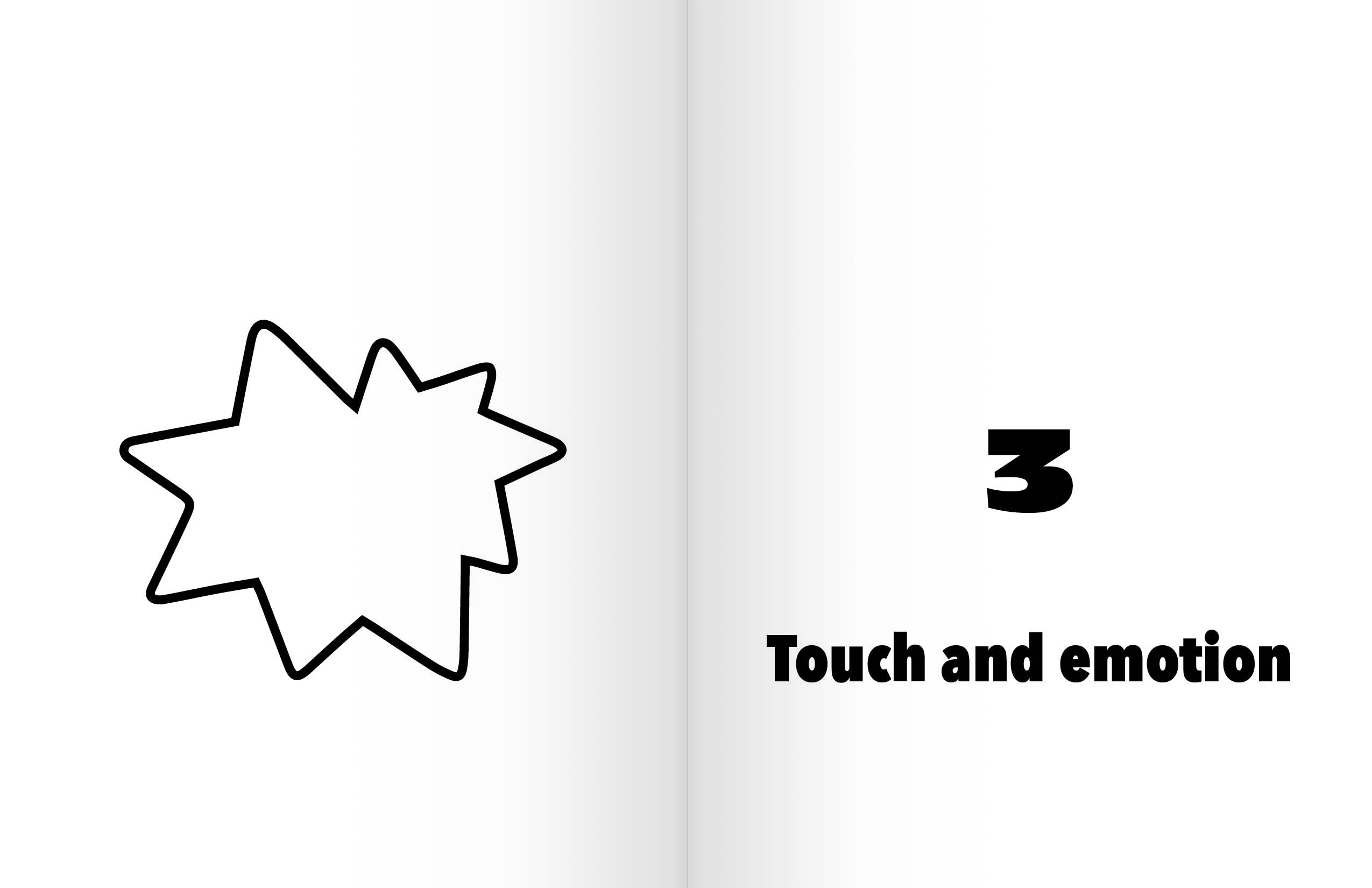 The book is designed with accessibility in mind. I created a PDF version that is formatted for easy printing at home. The readers can print, cut, and assemble the book according to the instruction in under five minutes.
︎︎︎download printable PDF